07 August 2016 by Tim Nadin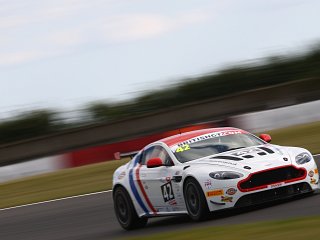 A fantastic podium finish in the first of the British GT encounters at Snetterton in Norfolk was the highlight of the penultimate weekend of the Championship, for IWI Watches backed Generation AMR Macmillan Racing.

A dynamic start to the race saw the no. 42 Aston Martin Vantage V8 GT4 leap into the lead of the GT4 class. "I managed to get the jump on the three cars ahead of me, off the line," grinned Jack Mitchell, "hanging it around the outside at the first corner, to get into the (GT4) lead.
"From then on my aim was to keep it nice and consistent; keep my speed up and keep it between the white lines, to avoid any penalties. I was working hard to open up a gap because I knew, when the McLaren got into second, that might come down, because they're good on older tyres. But I was able to bring the car into the pits in the lead to hand over to Matty."

Team-mate Matty Graham took the no. 42 Aston Martin back out in second place in class, courtesy of a slightly longer mandatory pit-stop time, a legacy of their great podium finish at Spa, last time out. "I was right on his bumper as we came out," said Matty, "but he was pretty fast and started to open up a little gap. I kept up the pressure, because we know the McLaren has been pretty inconsistent in terms of reliability.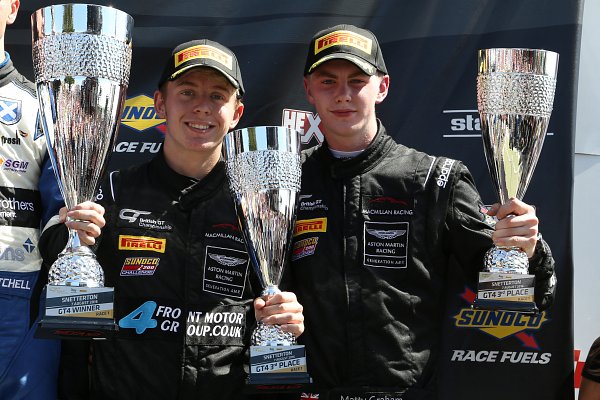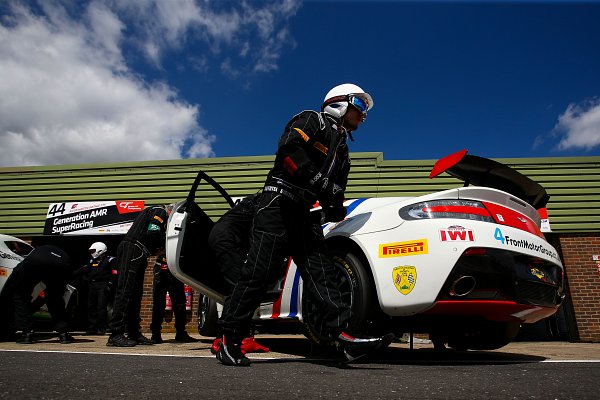 "I had another Aston Martin right behind me, looking to try and get past and at the hairpin, he ran into the back of me. That pushed me wide onto the grass and he went through into second but we still got another podium finish, which is great for us and for the team."

The chance to claim another top result was denied the team in Race 2, however. Matty took care to keep the car untouched at the start but was working himself into the battle for 3rd, when the clutch failed and he was forced to pull off the track, before he was able to use the pace of the car to get in amongst the top three positions.

"It's great to see the team on the podium again" said IWI CEO Tim Nadin. "The team are really finishing the season strongly and prove that teamwork and commitment equals achievement and achievement is something very important to IWI Watches"

"I'm so proud of the boys and the whole crew," said Team Principal David Macmillan. "Spa showed we can mix it with anyone in the GT4 field and again, this weekend, we were more than worthy of our podium finish. "Contact in Race 1 and the clutch failure in Race 2 robbed us of a chance to battle for a win but we go to Donington for the season finale, where we tested pre-season, so everyone's really fired-up, hoping for that elusive first win.

"We never underestimate the challenge. This year's GT4 field is the largest and most competitive in British GT history and I'm thrilled that we have been right in there, with the established front–runners, every weekend. For a brand-new team and two rookie drivers, it's a remarkable achievement."

Follow IWI Watches on Social Media:

Twitter - www.twitter.com/iwiwatches
Flickr - www.flickr.com/iwiwatches
Instagram - www.instagram.com/iwiwatches