09 July 2016 by Tim Nadin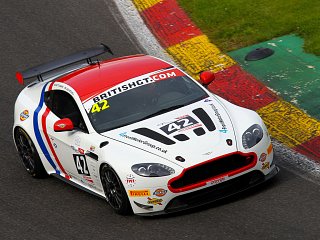 "What an awesome weekend for this great team from Macmillan Racing" said IWI Watches CEO Tim Nadin. "To be able to race at Spa and finish on the podium is a truly magnificent result for this fledgling team."
Jack Mitchell started his first-ever race at the awesome Spa-Francorchamps from mid-grid – 31st in the vast 57-car field – as Round 6 of the British GT Championship got underway.
As at Silverstone, the grid included a large number of entries from the GT4 European Series, adding to the challenge for the Generation AMR Macmillan Racing no. 42 Aston Martin Vantage V8 GT4.
Jack managed to avoid the inevitable first-lap carnage on the run from La Source down to Eau Rouge, then set about producing clean, fast laps, bringing the car in for its mandatory pit-stop in a strong 5th position among the British GT4 runners.
"The race went really well for me," said Jack, "and I was finding time with every lap. The team gave me a great car, which allowed me to attack from start to finish.
"Having started 15th, [in the combined GT4 field] I knew I had to make a lot of moves - which isn't normally my strong point – but I was able to pick them off one by one, to hand over the car in a good position."
Strong pit work by the Generation AMR crew turned the car around quickly, picking up a couple of positions and sending Matty Graham out, to launch into the attack.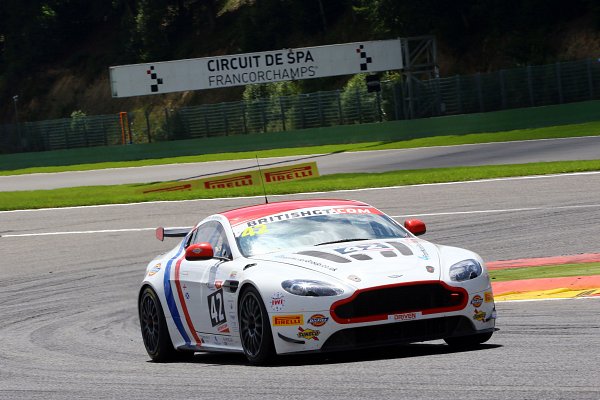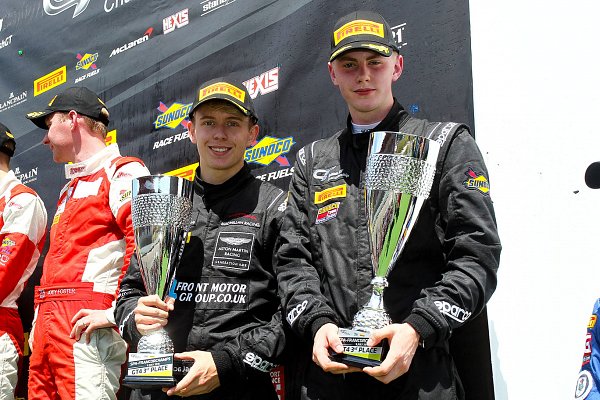 Matty continued the good work where Jack had left off, fighting his way steadily up the GT4 field, chasing the leaders and pulling away from his pursuers, before taking the chequered flag in a fantastic third place.
"When I took over, I was in quite a lot of space but I soon began catching other GT4 cars, including quite a lot of the European cars," said Matty. "Because it was a lovely day - in the 20s – it was pretty hot in the car by that stage. It was the sort of day when you wished you had air-conditioning - but I was able to keep up a really good pace.
"We were fastest of the Aston Martins, including the European ones - and I was really happy to bring the car home in third place, ahead of all the European GT4 cars as well. It was great to get good points for the team and it was a result I felt we really deserved. We've had a third and a second place now, so I hope we can get the win before the season ends."
"What a fantastic result," said Team Principal David Macmillan. "I said before the weekend that a podium here would be like a win anywhere else but after the dramas of qualifying, it feels even sweeter.
"Seeing Jack and Matty on the podium - at Spa – will definitely rank among the great memories from our debut season as a team. A great result at a legendary circuit certainly gives you a glow and it's a fantastic reward for the hard work that everyone puts in. I couldn't be prouder of the whole team."
EndFragment