23 November 2014 by Tim Nadin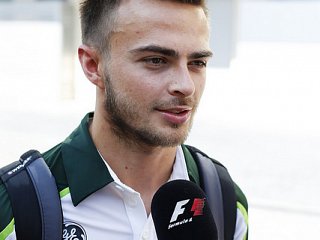 Today Will Stevens was the 143rd British F1 Driver to start a Grand Prix, one of the most exclusive clubs in the world.
Will acquitted himself wonderfully all weekend and the race was no different. Will brought the car home though to the end of the race, whilst his team mate retired. The goal of the weekend was always to finish the race and that has been achieved; this weekend was all about learning and becoming a complete F1 Driver, Will is now far nearer that goal.
Will Stevens, "We completed the objective of the day, and that was to finish the race, which is good not only for me but also for the Caterham F1 team – we can be pleased! I struggled quite a bit during my first stint on the Option tyre, trying to keep it up to temperature at the start during the formation lap, so I had a lot of graining on the front. But the middle stint wasn't too bad and I was able to get into more of a rhythm. Towards the end I was feeling good in the car and it feels really good to have completed my first Formula 1 race! I want to thank all the fans once again for giving this team another chance to race, this is where we belong."
Will had some great duels out on track today, racing for position and taking no prisoners even when racing against World Champions.
All in all a very positive weekend and one hopes this will be the first of many for the IWI Watches Ambassador.
Some images courtesy of Caterham F1